Are you a business looking into print ads as part of your marketing strategy? Print advertising can effectively reach potential customers and build brand awareness – but only if it's done well! We at Davant Indy know firsthand that learning the best advertising techniques and practices for designing and executing print ads is vital to ensuring your campaigns succeed.
In this blog post, we'll discuss the three main types of print advertisements and important considerations for each one so that you have a better understanding of how to utilize them in your own campaign. Keep reading to find out more about these powerful tools in the world of marketing!
Three Types Of Print Advertising
Print ads are an effective way to spread awareness and create buzz around your product or service. With print advertising, you can reach a large audience and target specific demographics by choosing the right publication, magazine, or newspaper.
But what exactly are the different types of print ads? Let's take a look at three of the most popular types of print ads.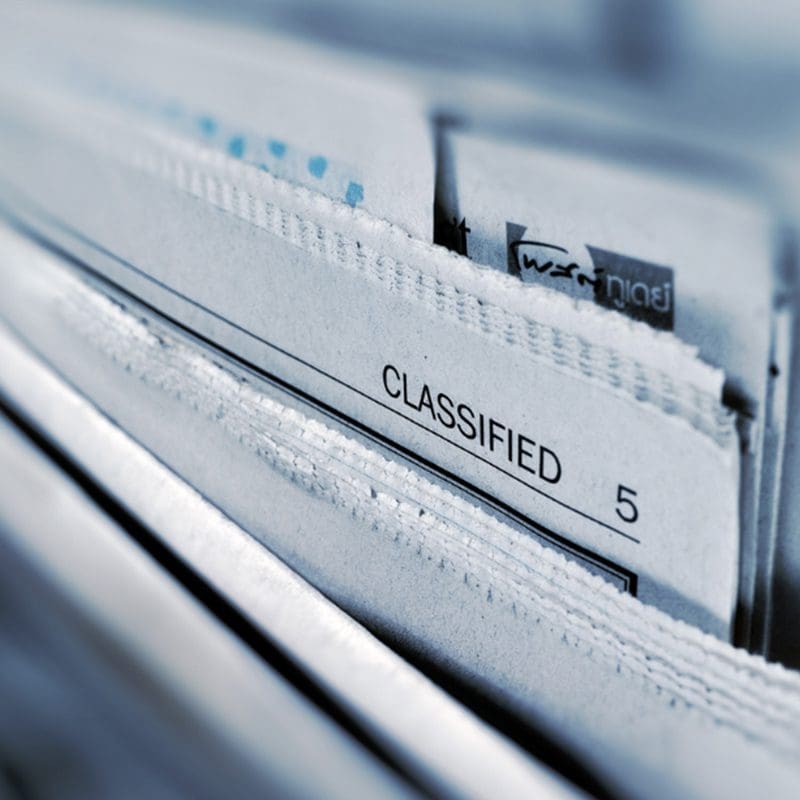 Classified advertising
Classified advertisements, those nifty little ads that you've probably seen tucked away in the classified section of your local newspaper or magazine, are a simple and cost-effective way to communicate your message.
Despite their compact size, these petite promotions can pack a powerful punch, enabling you to get straight to the point while keeping your wallet happy. Classified ads may include job listings, real estate listings, product offerings, and more.
The charm lies in their brevity, as their concise nature makes the message clear and efficient. So, the next time you find yourself browsing through the classifieds, remember that these small ads might hold the opportunity you've been searching for.
Display advertising
Display advertisements are larger ads that take up more space in a publication, such as a newspaper or a magazine. They can be one-third of a page, half of a page, or span an entire page.
With display ads, you can be more creative and expressive than with classified advertising; This type of ad gives you more room to paint your message vividly. You can also include advertising techniques and visuals, such as illustrations or images that capture your readers' attention and make your message more memorable.
This advertising medium may include large-format posters, magazine ads, billboards, and even transit shelter advertisements. Display advertising is an effective way to help build your brand awareness and reach a wide audience.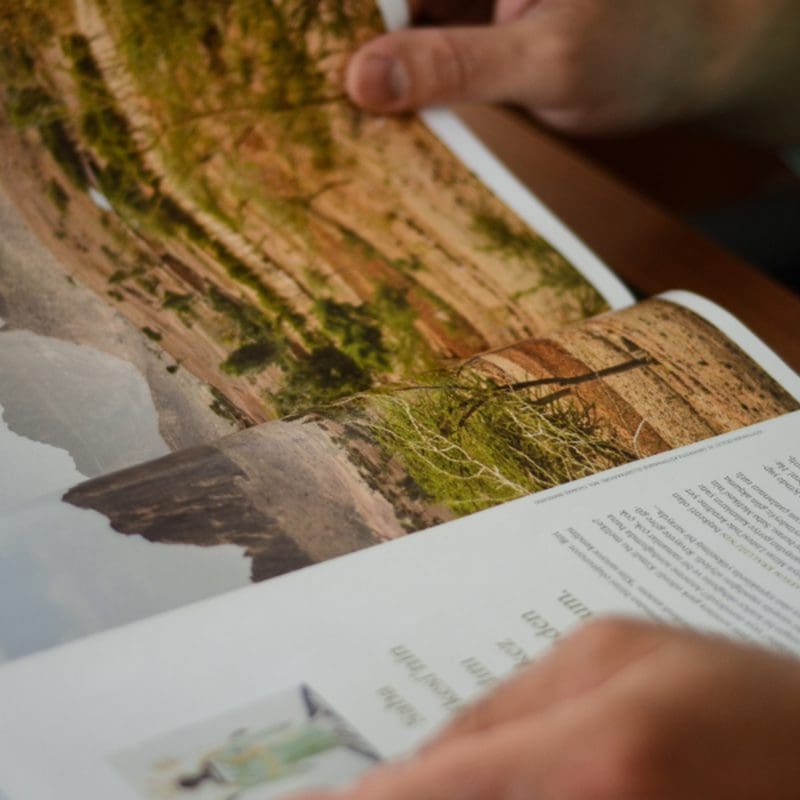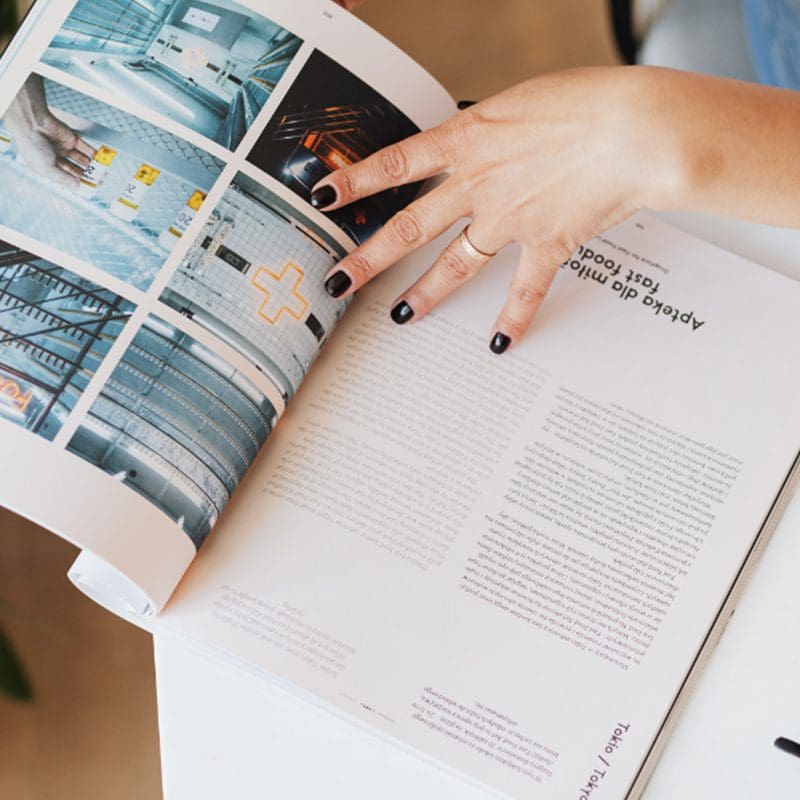 Advertorials
Advertorials – sometimes called sponsored content or native advertising—consist of material that is usually written in an article format but is clearly identified as an advertisement.
This type of ad can be a great way to get prospective customers interested in your product or service because they are presented to the reader as informative and exciting pieces of content. Companies commonly use a wide range of advertorials to provide more details about a product or service, as well as inform your target market of any promotions or discounts that are taking place at the moment.
For example, Netflix advertorials discuss the many TV shows and movies that are available for streaming; each ad highlights multiple titles and encourages readers to explore the ideal types of content on their platform.
Why Use Print Ads?
We get it. You're probably wondering why—in this digital marketing age we live in—you should invest your time, money, and resources into print advertisement.
The answer is simple: Because it works! Although digital advertising has taken over the landscape of advertising, there's still a place for print ads. Print media can be an effective marketing tool, as it allows you to reach prospective customers who may not be connected to the internet or actively browsing through websites.
Furthermore, print ads have a tangible quality that digital ads lack. They're visible and can stay around for long periods; readers can hold onto them in case they need a reference later on. This physical quality allows target customers and readers to take more time and absorb the message you're trying to convey.
All of this adds up to one thing: print advertising is a great way to get your target market talking about your product or service and enables you to reach a wider audience. So go ahead, explore the three types of print ads described above, and guide yourself in the art of print advertising!
Print Advertising Examples According To Type
With so many types of print advertisements, it can be challenging to decide which is right for your modern business. To get started, here are a few examples of each type of print ad.
Classified Ads Examples:
Car for sale – 2004 Ford Mustang for only $4,500! Contact John at 555-5555 for more details.
Room for rent – Room in a 3-bedroom apartment is available immediately. For inquiries, call Jane at 222-2222.
Dog groomer needed – We are looking for an experienced dog groomer to join our team. Apply online at www.example.com or call Mary at 111-1111.
Display Advertising Examples:
Buy one, get one 50% off! Shop now at XYZ store and save big on your favorite items.
Looking for a new home? Visit ABC Realty today and find the perfect place for your family.
Upgrade your wardrobe with the latest fashion from DEF Boutique – now open at the mall!
Advertorial Examples:
5 Reasons Why You Should Try Out GHI Fitness Center – Discover why GHI Fitness Center is the perfect place to get in shape and stay healthy.
Make Meal Prep Easy With JKL Kitchen Supplies – Learn all about our energy-saving kitchen products and how they can make meal prep easier than ever.
Get Ready for Summer with MNO Beachwear – Check out our selection of stylish swimwear and beach apparel, perfect for your upcoming summer getaway.
You can find the format that best fits your needs by exploring the three types of print ads – classifieds, display advertisements, and advertorials. With creativity, advertising research, and a clear advertising message, you can strategically craft an ad that resonates with your target audience and delivers results! Who knows, print advertising might hold the opportunity you've been searching for.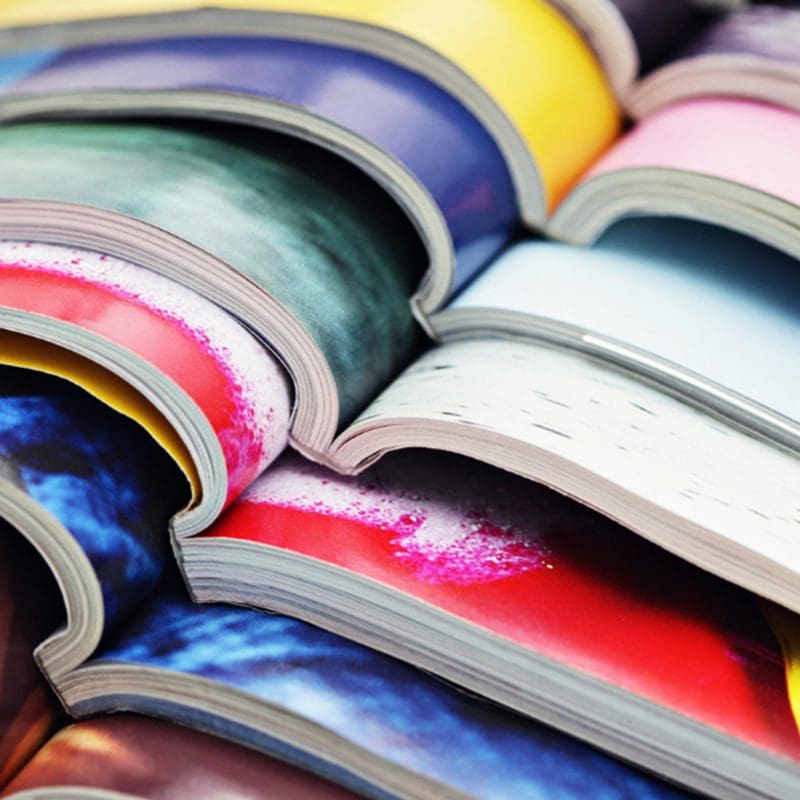 Davant Indy Is Your Print Advertising Partner
At Davant Indy, we're committed to helping our clients create effective print marketing campaigns that reach their target audience and drive results. Our team of experienced advertising executives has the knowledge and contemporary advertising expertise required to craft engaging print ads and deliver results.
We're with you every step of the way, from concept to execution. We don't just get the job done, we help you make the most of your advertising budget. Get in touch with us today to learn more about how we can help you create and launch an effective print advertising campaign!