Print marketing is an effective way to reach a wide audience and promote your business. However, measuring its success can be tricky since you don't always get the same kind of data as you would from digital marketing.
At Davant Indy, we know that there are ways to measure the effectiveness of your print advertising campaigns. From direct mail ads and leaflets to magazine advertisements, maximizing ROI is always a key goal of marketing campaigns. Let's take a look at some strategies for measuring the success of your print marketing efforts.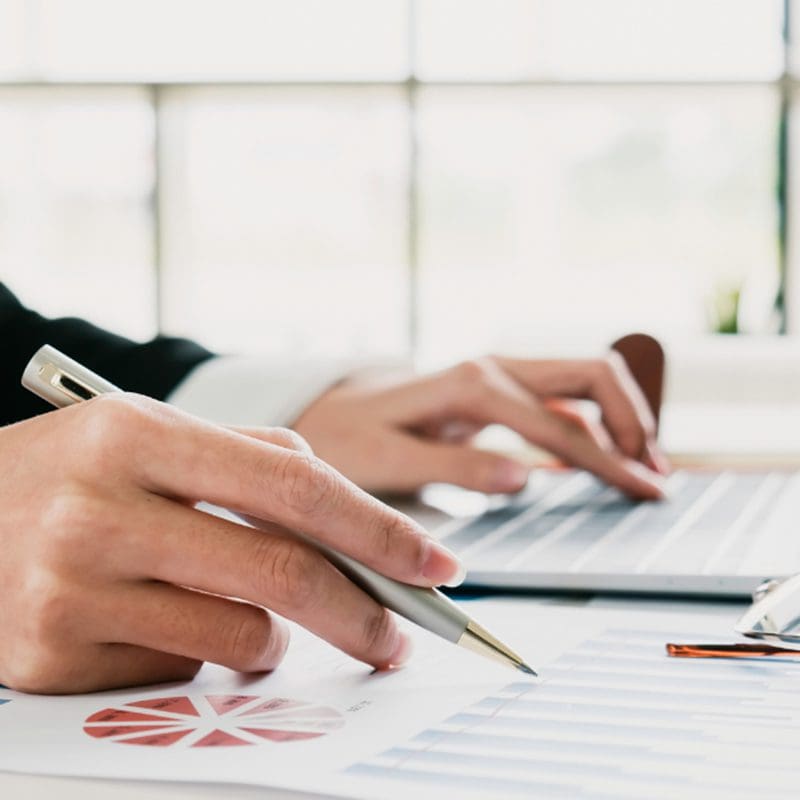 Define Your Goals
The first step in measuring the success of your print marketing is to set clear goals and objectives. This will help you determine what metrics you should be tracking, such as website visits or sales conversions. Your goals should be specific and measurable so that you know exactly what success looks like for your campaign.
For example, if you are running a direct mail campaign, you could set a goal to increase website traffic by 10%. Or, if you are running an email marketing campaign, your goal could be to get a 10% open rate. By defining your goals, you can measure the effectiveness of your campaign against those objectives.
Choose the right size and format for your project that will be most effective in reaching your target audience. Your choice of format can make a big difference in the impact on consumers of your print marketing campaign.
By selecting the correct format for your campaign, you can ensure that it reaches its intended audience. Postcards and brochures are more likely to be read than standard letters, which can often get lost in the mail. Additionally, larger physical formats, such as posters or banners, can be seen farther away and are more likely to attract attention.
For example, if you're targeting college students, choose an 8-by-11 size to fit on dorm room doors. A silky texture magazine or oversized postcard may be more effective if you're targeting high-end customers.
Monitor Performance
Track response rates from your campaign to see which pieces are working best. Track customer responses regarding sales, inquiries, website visits, and other relevant metrics. Monitor the performance of your print campaign regularly to see what changes can be made for improved results.
For instance, if you're using postcards for a direct mail marketing campaign, keep track of the emotional responses to see what topics and designs perform best. If your postcard is generating more website visits than the other pieces, you can use that information to make changes and further increase your response rate. You can then use this information to modify and improve future mailings.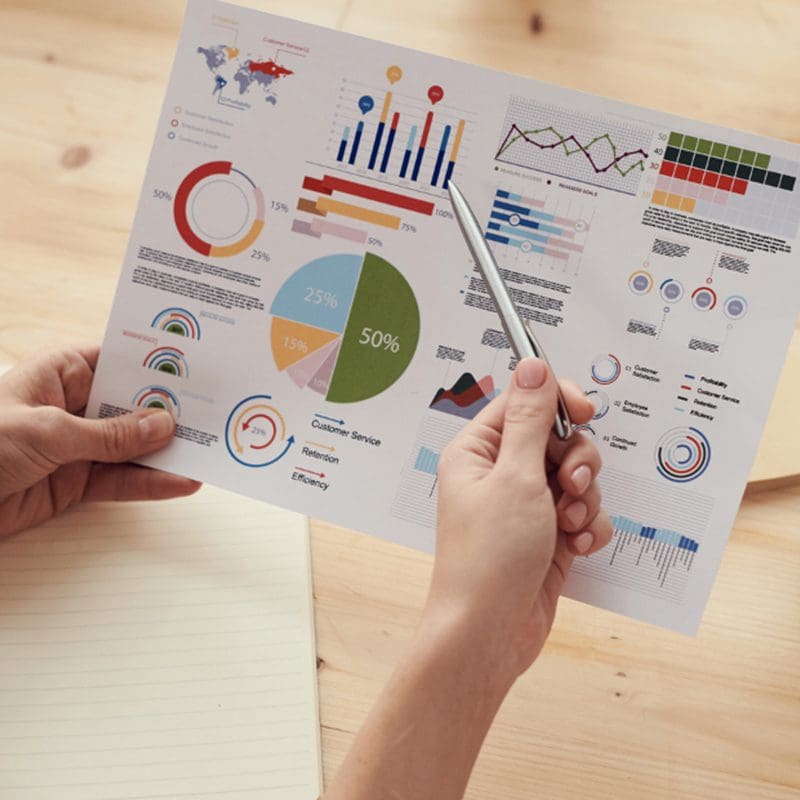 Analyze Results
You can use different methods for tracking print ads depending on what type of advertising materials you are using. For example, if you use direct mailers or postcards, you may want to include unique codes or URLs on each piece that potential customers can use when visiting your website. This will allow you to track which materials most effectively drove customers to your site.
You may also consider using surveys or interviews with customers and content readers who have seen or interacted with your print materials. Ask them questions about their experience with the ads, such as how they found out about them or why they decided to purchase from you due to seeing them. The survey feedback will give you valuable insight into your campaign's success in reaching its target audience and influencing their purchasing decisions.
Test and Evaluate
Delving into the realm of testing and evaluation can significantly enhance the effectiveness of your print marketing campaigns. By experimenting with diverse prints, colors, and messaging, you allow yourself the opportunity to identify the perfect combination that will resonate with your target audience.
One powerful way to do this is by testing different versions of your print marketing materials on small groups of customers. By closely monitoring and tracking their responses, you can objectively measure the success of each version. Don't shy away from evaluating your results, as these insights will serve as a valuable compass to guide your future campaigns, enabling you to fine-tune your strategies and boost overall performance.
Refine Your Approach
Refining your approach is essential for any successful marketing strategy. As you monitor the results of your campaigns, carefully analyze the data to identify trends and areas that may require improvement. By consistently evaluating the effectiveness of your marketing efforts, you can make necessary adjustments and modifications to enhance the overall impact.
This can include revamping the design of print ads or tweaking the messaging based on emerging patterns. Always remember to learn from previous campaigns, allowing these insights to guide you in making your endeavors more fruitful over time. Embracing adaptability will catalyze your continued growth and achievements in the competitive world of print marketing.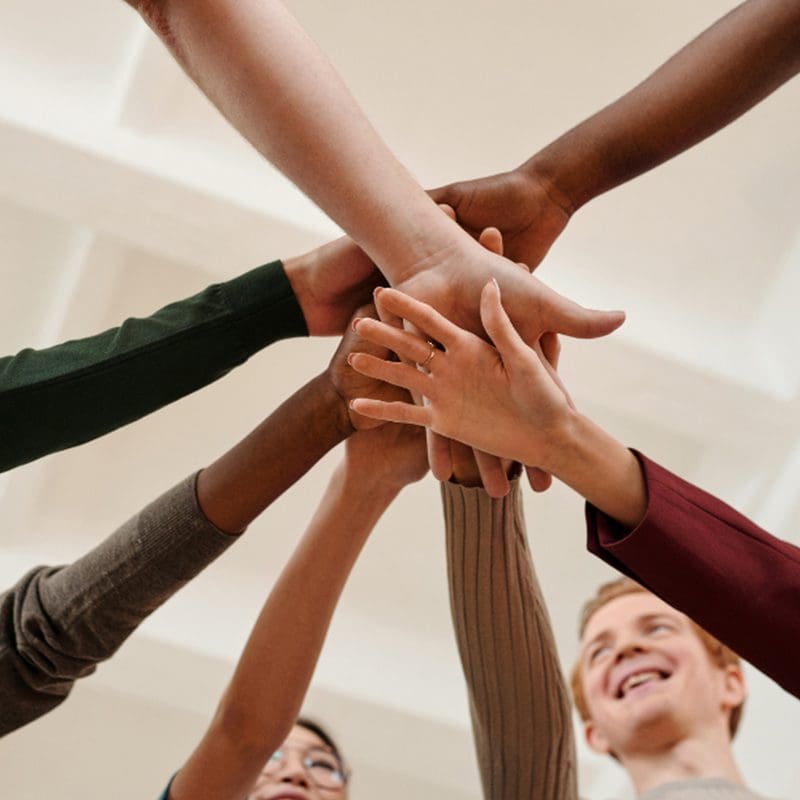 Get The Best Print Marketing Success With Davant Indy
Print marketing can effectively reach new audiences and promote your business, but it can also be tricky to measure its success without access to digital data like website visits or sales conversions.
However, by setting clear goals and objectives for each campaign and tracking your results using unique codes, surveys, interviews, and changes in web traffic or sales numbers, you can get a good sense of how successful each series of ads has been in reaching its target audience and influencing their purchasing decisions.
Davant Indy provides businesses with access to high-quality printed material and a team of professional designers to help you create an effective print marketing campaign that will get the results you're looking for. With our expert services, your print marketing campaign can be a success! Contact us today to learn more about our print marketing services.